Novus News & Charitable Disbursements
Rome Travel Study Course Scholarship Recipients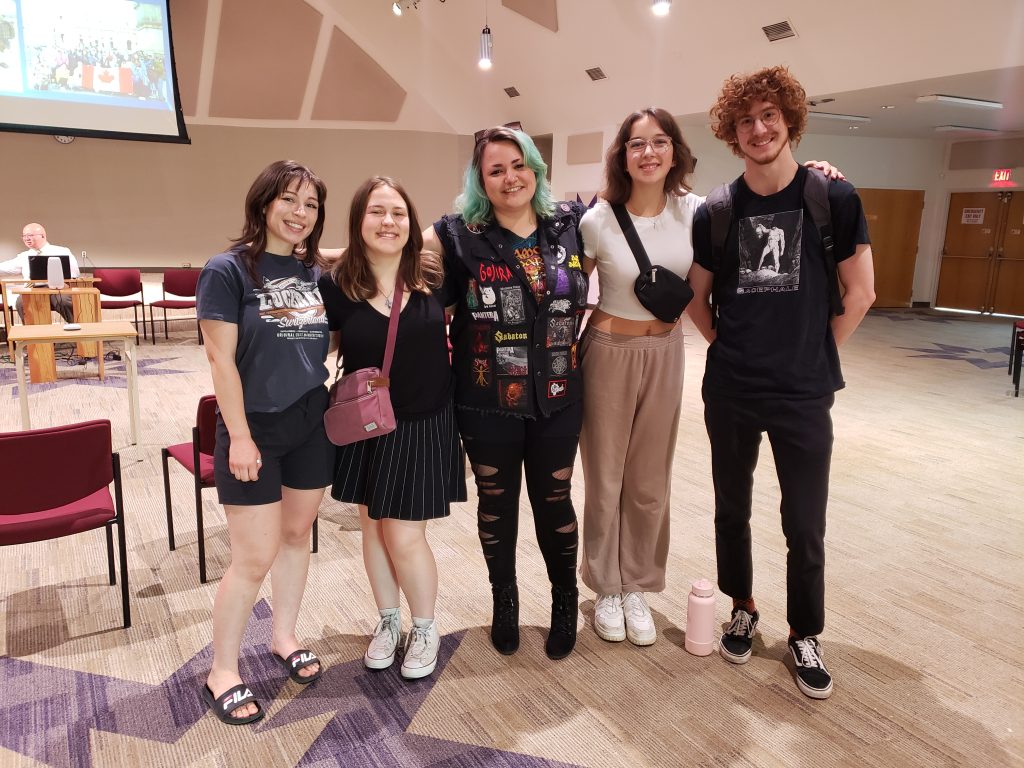 Novus Scholarship Recipients Left to Right:  Carina Sprinkhuysen, Taya Anderson, Elizabeth Hoogveld, Kenna Jarvis, Renton Mathes
June 11th, 2023:  St. Mary's University invited Novus to a Rome Travel Study Trip Reunion whereby course professor Dr. Peter Baltutis invited reflection on the recent trip to Rome (Sunday, May 14 – Sunday, May 28, 2023).

26 students from varied faith traditions participated in the course.  All students found the experience to be profound on some level, many finding that it deepened and enriched their faith.
Cheque Presentation at St. Mary's University
Novus president Dave Onysyk presents a cheque to Dr. Sinda Vanderpool in support of Religious Studies programs at St. Mary's University.
Past Lieutenant Governor of Alberta, Honorable Lois Mitchell comments on the importance of education, and recognises NOVUS' contributions in this area.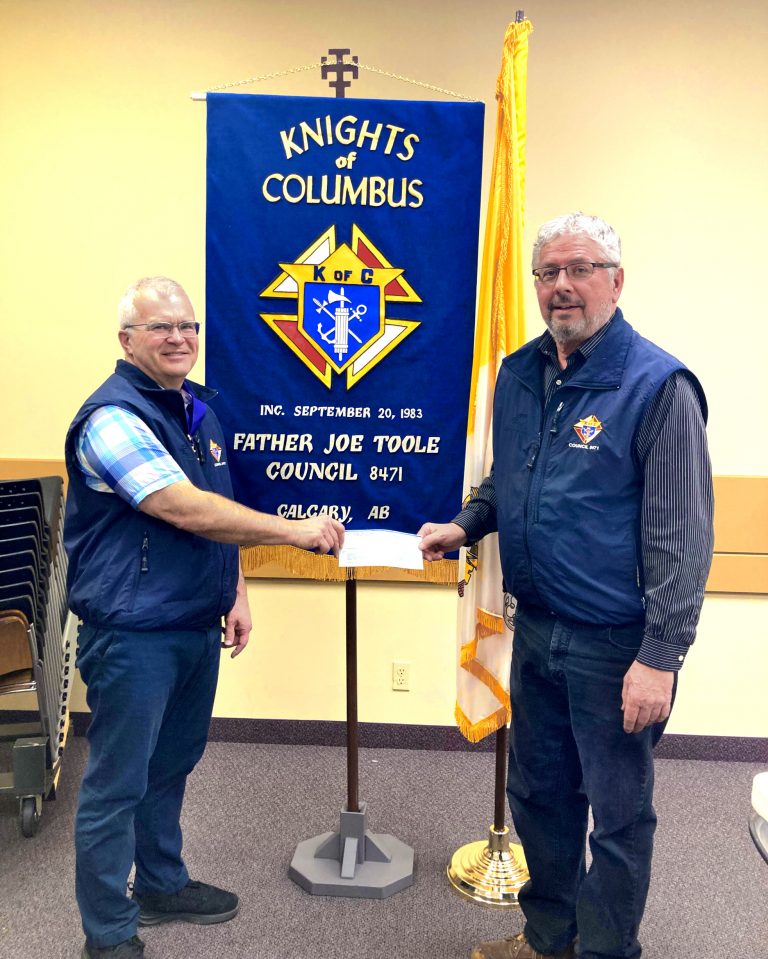 Thanks to Father Joe Toole Council 8471 for their $800 donation to our Foundation, helping us achieve our goals post pandemic, 2022
Council 8471's contribution to the Foundation was from part of the proceeds accredited to Council from their share of the K of C Alberta Charitable Foundation 50/50 ticket sales.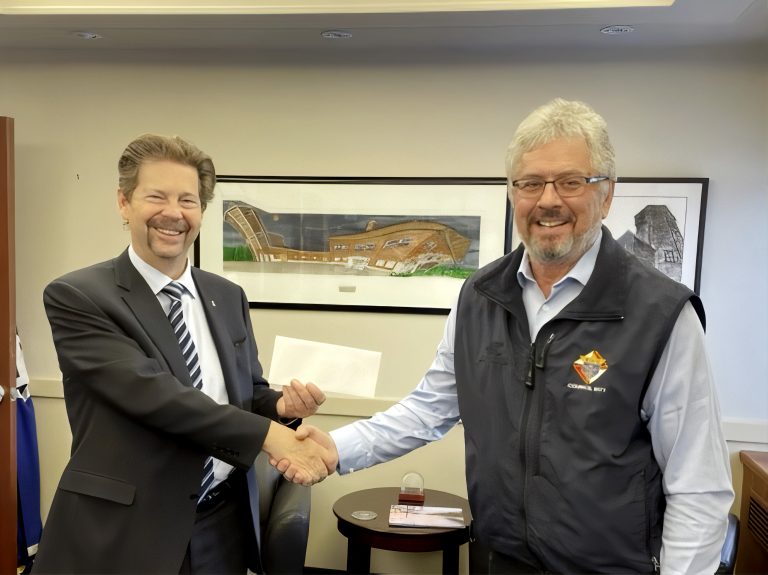 Dave Onysyk, president of the Novus Foundation, presenting a cheque to Dr. Gerry Turcotte, then president of St. Mary's University (Calgary)
CCSD Short Promo by access52 for the video
"Walking the Road of Reconciliation Together"
NOVUS is collaborating with the Calgary Catholic School District in partly funding a three part video series that will be a part of mandatory workshops for the District's Staff Members in it's entirety (6,500 +).
Calgary Catholic is one of the largest school districts in Alberta, serving more than 56,000 students in 117 schools located in Calgary, Airdrie, Cochrane, Chestermere and Rocky View County.
Work on the video is still in progress.
Novus Supports Religious & Moral Education
(RMEC)
NOVUS supports RMEC in funding conferences that promote religious and moral education.